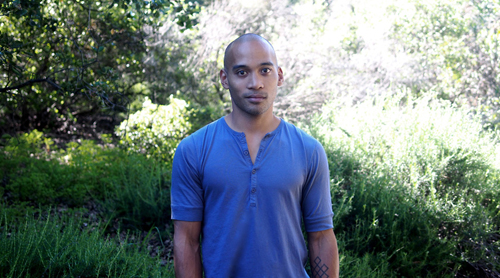 I have loved and been inspired by plants and nature all my life. So, for me, landscape design is that special point where people, dwellings and nature meet. It incorporates who we are, the architecture of our buildings and how we live in them, and our desire to interact with the outside world. Because most people's lives nowadays are busy, with more and more time spent indoors, it is in our yards and gardens where we are most present in nature.
When it comes to shaping these natural spaces, of course making things beautiful and harmonious with the architecture of a client's home or office is essential. However, I believe landscape design should be much more than that. Good design is practical and tailored to the day-to-day activities and needs of the individual homeowner. It should be as self-sustaining as possible, adding to and being part of the ecology at large, which means less work and more time enjoying.
My goal is to mold each landscape to fit the client's lifestyle and personality, to create a piece of nature that is beneficial to the local environment, doesn't exhaust precious resources, and will provide beauty and inspiration for years to come.
ulysses aban
Services and Specialties
Design and Installation
I normally begin a project with a consultation to discuss design, plant material and individual client needs. This involves assessing the site's landscape history and going over samples and ideas. Many small projects I do myself and on larger jobs which might require specialized building, I work with a network of licensed professional contractors.
My projects range from small spaces to more substantial properties. I often work with unique and sometimes difficult sites like hillsides, deeply shaded areas, or challenging soils, tackling them with an equally unique usage of plants.
I also provide consultation for new developments and commercial properties in accordance with LA City landscape ordinances.
Garden Restoration and Renovation
A special service I offer is garden restoration and garden renovation. Garden restoration involves working with land and plants that are already in place, making additions and restoring the yard to how it once was or how it was intended. Garden renovation takes this process one step further – re-envisioning a garden with a fresh look or intention. This involves re-purposing hardscaping and structures and installing new plant material better suited to thrive in the conditions of the site.
Sustainable Landscaping
Given the scarcity of natural resources, it makes sense to have landscaping that uses and can sustain itself on less – less fertilizers, less maintenance, less water. Drip systems, high-efficiency sprayheads, bio swales and, when possible, grey water systems are all options that keep water use in check. In addition, positioning structures and trees to optimize shade will minimize seasonal heating and cooling costs as well as help the environment.
California Native Landscaping
With deforestation and overdevelopment, there is a larger ecological crisis at hand. By putting native plants in our gardens we help make up for this loss while providing habitat to beneficial fauna – birds, bees, butterflies and the like. In choosing from the wide variety of California plants available, we are able to create garden spaces of all styles which require little water and offer immense beauty.
The Traditional Garden
When it comes to garden aesthetics, people generally have many different ideas and familiar styles in mind. There is the lush flowery English cottage garden and the manicured geometric French garden, with perhaps a few Greek sculptures and a large lawn. A lush tropical landscape with palms and exotic flowers, or a Japanese garden adorned with intricately trimmed trees. These are just a few examples of more traditional gardens, each with their own eloquent design legacy.
The Modern Garden
I have worked on many Mid-Century Modern and Contemporary houses and, generally speaking, these projects tend to favor explorations of texture and color, particularly in plant structures – leaves and stems rather than flowers. There is a vast palette of plant material available – all kinds of species and hybrids which offer pretty much any texture, shape, or color you can think of.
The "Wild" or "Natural" Look
Over the years, I've had numerous discussions revolving around the comment that one garden or another looks "wild". For some that was a good thing and for others perhaps not so much. Looking at traditional gardens, people develop the idea that a well-maintained garden is trimmed and manicured. However, in keeping with sustainable landscape practice, gardens that require less care, resources, and maintenance tend to be more on the overgrown or the "wild" side. Like many things in life, it all depends on one's personality and aesthetic taste.
Ideas and Choices
As evidenced above, there is a vast array of possibilities available when it comes to every project.
Whether one opts for a "greener" self-sustaining approach or something more traditional, I tend to favor more diversity in plant choice. The greater diversity of species in an ecology the more dynamic and self-sustaining it will be. Choosing the correct plants is also essential. Every plant has its size at maturity and, by taking this into consideration, one would potentially never have to spend much time trimming or maintaining if plants are spaced correctly from the beginning.
It is also possible to incorporate the vista beyond a landscape into a client's garden design. That is, you can use plants to frame, say, a mountain or ocean view, carrying that outer landscape into the yard to make the experience of your garden that much larger.
Over the years, I have designed landscapes of all looks and styles and, as a result, I've developed a more eclectic sensibility which utilizes the best of whatever style and plant material works best with the architecture, the client, and the locality. Sometimes a lush traditional garden accentuates and softens a strongly rectilinear modern house, and sometimes a very structural minimal garden can strikingly offset a more traditional house. Every project presents its own unique challenges and a golden opportunity to create something lasting and beautiful.